Ashley Swanson | Miss Delaware's Outstanding Teen 2016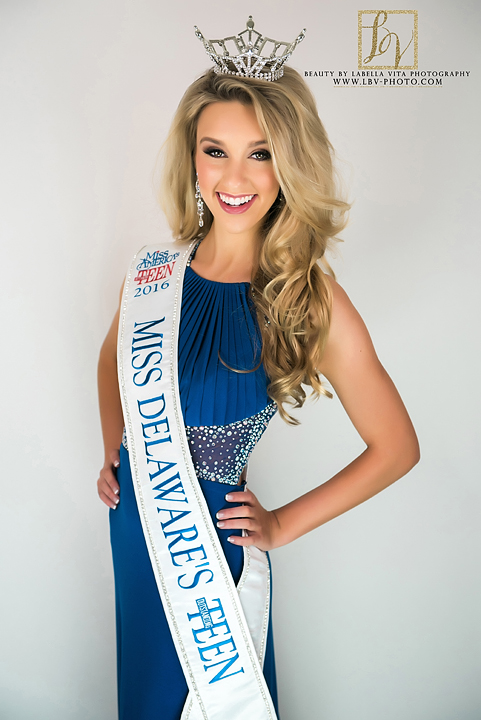 Meet Ashley Swanson Miss Delaware's Outstanding Teen 2016!!!!
About Ashley:
Ashley Swanson is a seventeen year old who will be starting her senior year at The Charter School of Wilmington. As the child of a retired military member she was born in Oklahoma, and lived in Colorado and New York all before she started elementary school in Dover, Delaware. Ashley is an honors student with many accomplishments to include  1st and 3rd place in the World Competition for Odyssey Angels and "Technical Problem" respectively, first and second place in National Business Professionals of America, as well as state medalist for Science Olympiad, Odyssey of the Mind and BPA.
Her Platform is "Women are Picking up STEAM" where she encourages young girls to develop their skills in Science, Technology, Engineering, Arts, and Math. STEAM adds the Arts into the well-known STEM career fields, as creativity is also an important part of innovation. Ashley has presented in Elementary schools across the state bringing fun science experiments and discussion about career opportunities and choices for young women. Her research revealed that many girls self-eliminate from STEAM career fields at an early age because they do not have female role models who embody an interest in STEAM. She is committed to opening these doors for young girls by encouraging them to develop these skills if they have an aptitude for it.
When Ashley is not competing she is leading the music program for Vacation Bible School at her church, performing in various plays, playing the ukulele and piano, and participating in Mission Trips within the US and abroad. As a student ambassador with People to People she had the opportunity to travel to Greece and Italy where she was a representative of the US to other nations. Ashley is also active in her school community as a member of student government, Model United Nations, and is Vice-President of Business Professionals of America.
Hair and makeup was done by Liz Martin by Beautiful by Liz. You can check out Liz's facebook page HERE.
LaBella Vita Photography is proud to offer custom, beautiful, and affordable pageant headshots with professional hair and makeup included. For more information CLICK HERE.
You can book your own headshot by emailing Jenn at lbvfoto@gmail.com or calling her at 814-931-2170.
Scroll down to see more from Ashley's shoot!